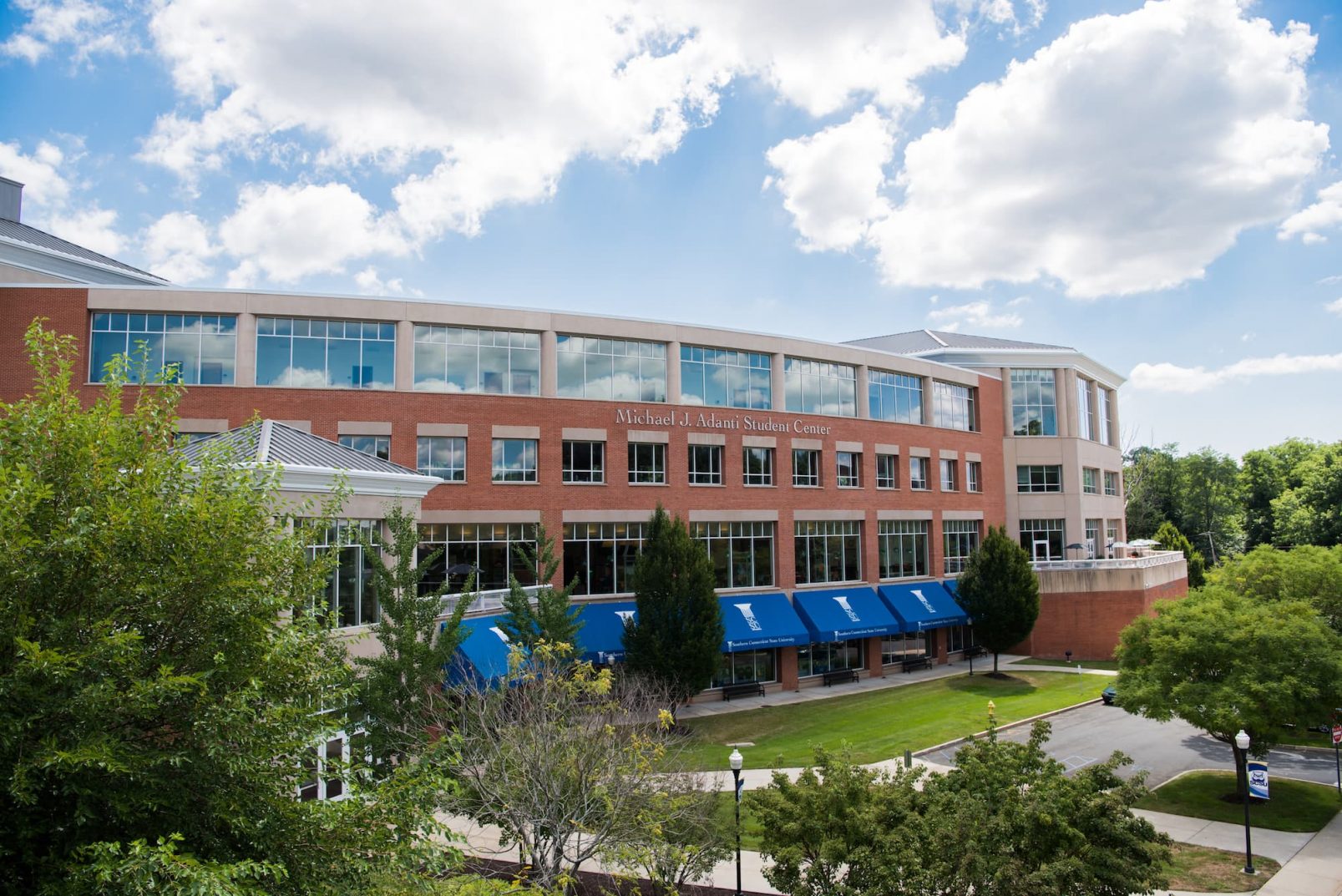 Adanti Student Center
Welcome to the hearth and home of the Southern Connecticut State University community!
The Adanti Student Center, located in the center of the campus, is not only the hub of activity at Southern but also our main events and conferencing facility. The Adanti Student Center provides the perfect setting for a variety of events including, but not limited to, a large conference with breakout rooms, galas, award ceremonies, lectures, and meetings.
In addition to comfortable lounges and meeting rooms for our student organizations, you will find the campus bookstore, food court with outdoor seating, movie theater, game room, ballroom, fireplace lounge, and more, all in one location.